OUR FACILITIES
The Centre organises a wide range of cultural events on its premises, showcasing Indian music, dance and theatre, besides a range of activities aimed at strengthening and deepening the intellectual dialogue between the two countries, including exhibitions, lectures, illustrated talks, book launches, film screenings, workshops, seminars and round tables. All cultural events, talks, lectures and book launches are hosted in the auditorium. The exhibitions are held in the exhibition halls. Please find more details below
Auditorium
The auditorium has a maximum capacity of 110 people. It is equipped with a laptop , DVD , VHS , overhead projector (OHP) , CD player, Slide Projector and cassette recorder.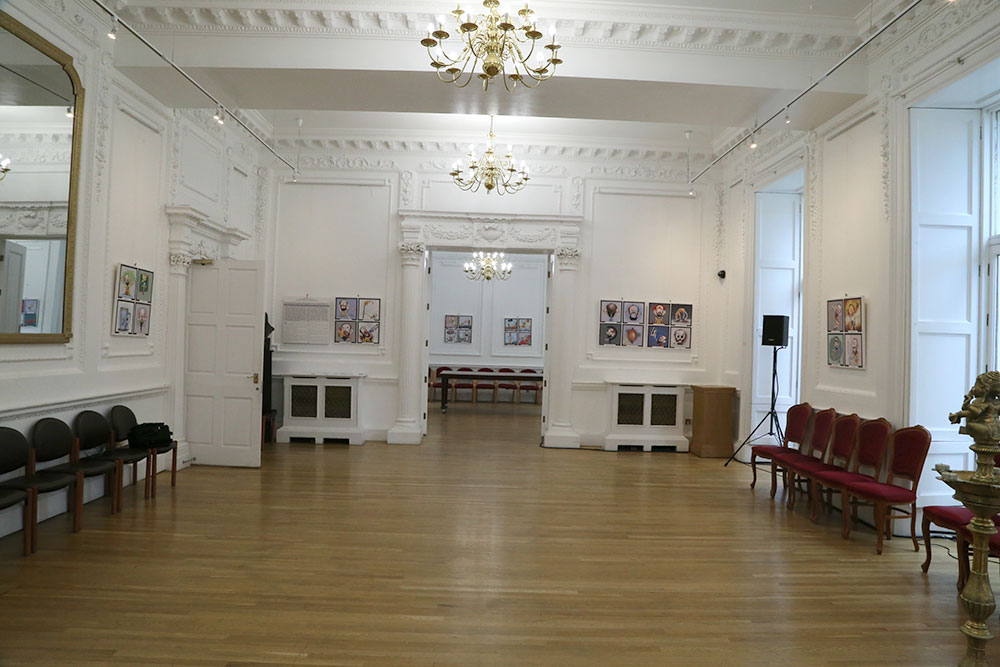 Exhibition Hall
We have two splendid exhibition halls, the Bharaiv and the Sarang exhibition halls.
Note for the Artists
Artists, who are interested in performing or setting up an exhibition at The Nehru Centre, please download our Application Form and Terms & Conditions.
You can send a duly filled application form and signed Terms & Conditions and email it to our programme assistant, Archana Pradhan , email: programmeassistant@nehrucentre.org.uk.
We will get back to you as soon as possible.
Visiting Time
Open between 10.00 am and 6.00 pm (Lunch Hours : 1.30-2.30 pm). The doors will open at 6.00 pm and close at 7.00 pm. Please do not ring the bell before 6.00 pm and after 7.00 pm as it disturbs the performance. Right of Admission Reserved. Seating is based on first come first serve basis Please carry personal ID with you for security reasons and for facilitating your entry. These measures are being taken for your convenience. No parking is available in the car park for the participants or visitors.